DESTIN - TAMPA BAY DERBY (G2) WINNER & 2016 CLASSIC CONTENDER


CONSTITUTION - FLORIDA DERBY (G1) & DONN HANDICAP (G1) WINNER BY TAPIT


GRAYDAR - Winner of the Donn H. (G1), New Orleans H. (G2), & Kelso H. (G2)


MISSION IMPAZIBLE - G1 Performer & Millionaire by Unbridled's Song


RED RIFLE - G2 Winner, G1 Placed With 110 Beyer Speed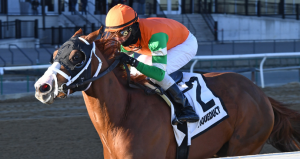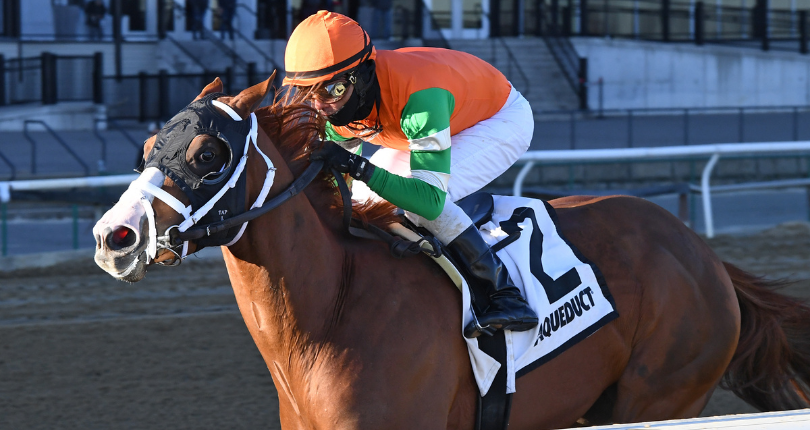 First Constitution wins Wire-to-Wire in the Jazil S.
-
Don Alberto Stable, WinStar Farm and Twin Creeks Racing Stables' First Constitution made every pole a winning one in Saturday's $100,000 Jazil, a nine-furlong test for older horses at Aqueduct Racetrack. Trained by Hall of Famer Todd Pletcher, First Constitution, a Group 1-winner in his native Chile, secured his first win in North America with… — Continue Reading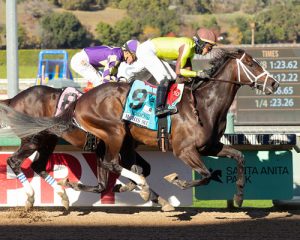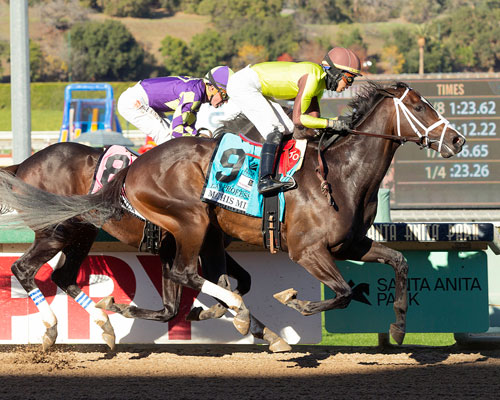 LAW PROFESSOR SCHOOLS THE FIELD IN THE G2 MATHIS MILE
-
When 3.74 inches of rain from Thursday to Saturday forced the Dec. 26 Santa Anita Park card off the turf, two runners who had broken their maidens on the dirt but had now found a home on the grass found themselves back on the main track, locked in a dramatic duel to the wire in… — Continue Reading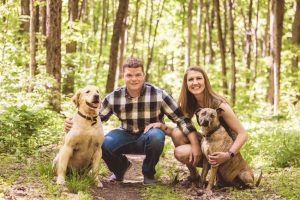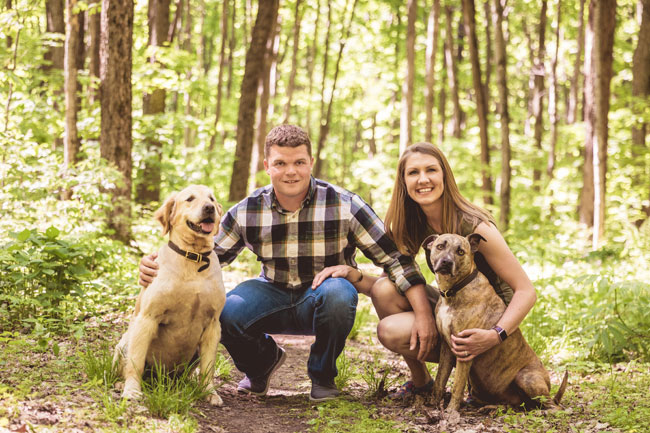 Twin Creeks Farm Adds New Farm Manager- Ryan Bardin
-
Twin Creeks Farm is excited to announce the addition of Ryan Bardin to our team as the farm manager. "Steve and I are thrilled to add Ryan to our team. Ryan's message of quality care fits perfectly with our program of raising and racing top class thoroughbred athletes", said Twin Creeks' general manager Randy Gullatt.… — Continue Reading
DID YOU KNOW?? Twin Creeks bred or raced winners of these prestigious races...
*More than once!
(G1) Belmont, (G1) Florida Derby *(G1) Donn Handicap* (G1) Travers, (G1) Belmont Derby Invitational, (G1) Cigar Mile, (G1) Alcibiades, (G1) Champagne,(G1) Woodward, (G2) Holy Bull S., (G2) New Orleans H.* (G2) Louisiana Derby, (G2) Pennsylvania Derby, (G2) Tampa Bay Derby, (G2) Nashua* (G2) Adirondack, (G2) Del Mar Futurity, (G2) Pennine Ridge, (G2) BC Marathon, (G2) Kelso, (G2) Hawthorne Gold Cup, (G2) Bowling Green, (G2) Bet 365 Superlative, (G2) Dixie, (G2) Remsen, (G2) Mathis Mile, (G3) Texas Derby, (G3) Oklahoma Derby, (G3) Robert B. Lewis, (G3) Ellis Park Derby, (G3) Sam F. Davis*, (G3) Westchester, (G3) Fifth Season, (G3) Boiling Springs, (G3) Churchill Downs Debutante, (G3) Dominion Day, Tremont S., Busher S., Mine that Bird Derby, Maxxam Gold Cup, Louisiana H., Marie G Krantz H., Melanie Francis H., Lynbrook S., East View S., Yankee Affair S., Just Smashing S., Mountaineer Debutante S., Hansel S., Little Silver S., Pirates Bounty S., NY Breeders' Futurity, Governors' H., Joseph T. Grace H., The Woodlands H., The Cypress West H., Super Moment H., Hillsborough H., The Leland Stanford S., Children's Hospital H., The Bart Invitational, Palo Alto H., The Bold Bidder H., The Shiskabob H., Candle in the Wind H., Brown Bess BC, Fantasia S., The Louisiana Matchmaker S., Stone Ridge H. etc…
And we are not finished building on this list!